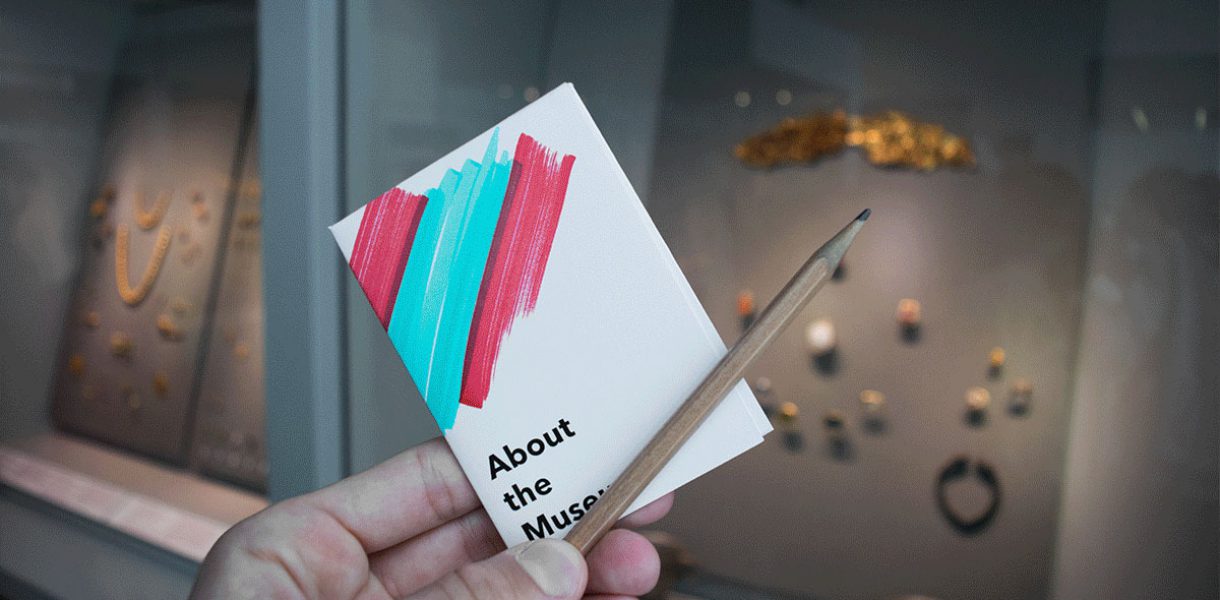 Communication of art conveyed by students
New formats of communicating art for the Alte Nationalgalerie and the Alte Museum where created, under the headline "building bridges". Therefore students with diffrent competencies came together and tested different formats.
Through little impulses and various interventions, a dialog about art can stick in your memory. In this case we focused on the rather little and daily objects, which are easily been overlooked.

For instance an acoustic-guided tour, recited poems or open discussion groups are meant to give the visitor a new understanding of the objects. To capture the experience a personal notebook was handed out.