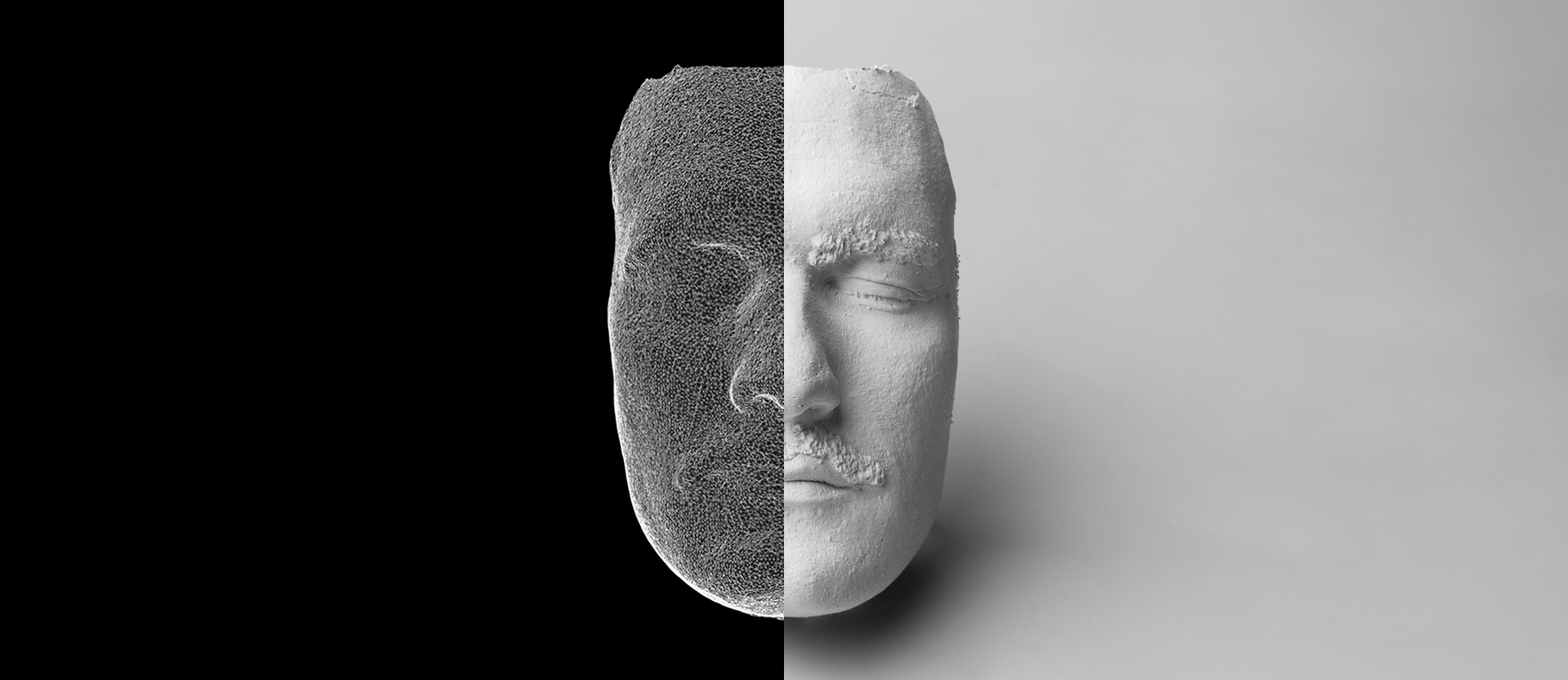 An exemplary study about masks in the digital era
This production addresses three definitions of masks and their dualistic character. As a piece with a spatial form, masks are at the same time a communication tool, as well as crossing metaphorical boundaries between the spirutial and the real world.

Current media disengages the digital version of masks from their physical limitations. The synthetic face thematizes the binary relationship between nature and technology, and plays with subversive processes of our perception of time and space. The decomposition of an analog representation results into a bodiless mask within an illusionary sphere. At the same time the dualistic relation between inside and outside, also representing the observer and performer, is being repealed.