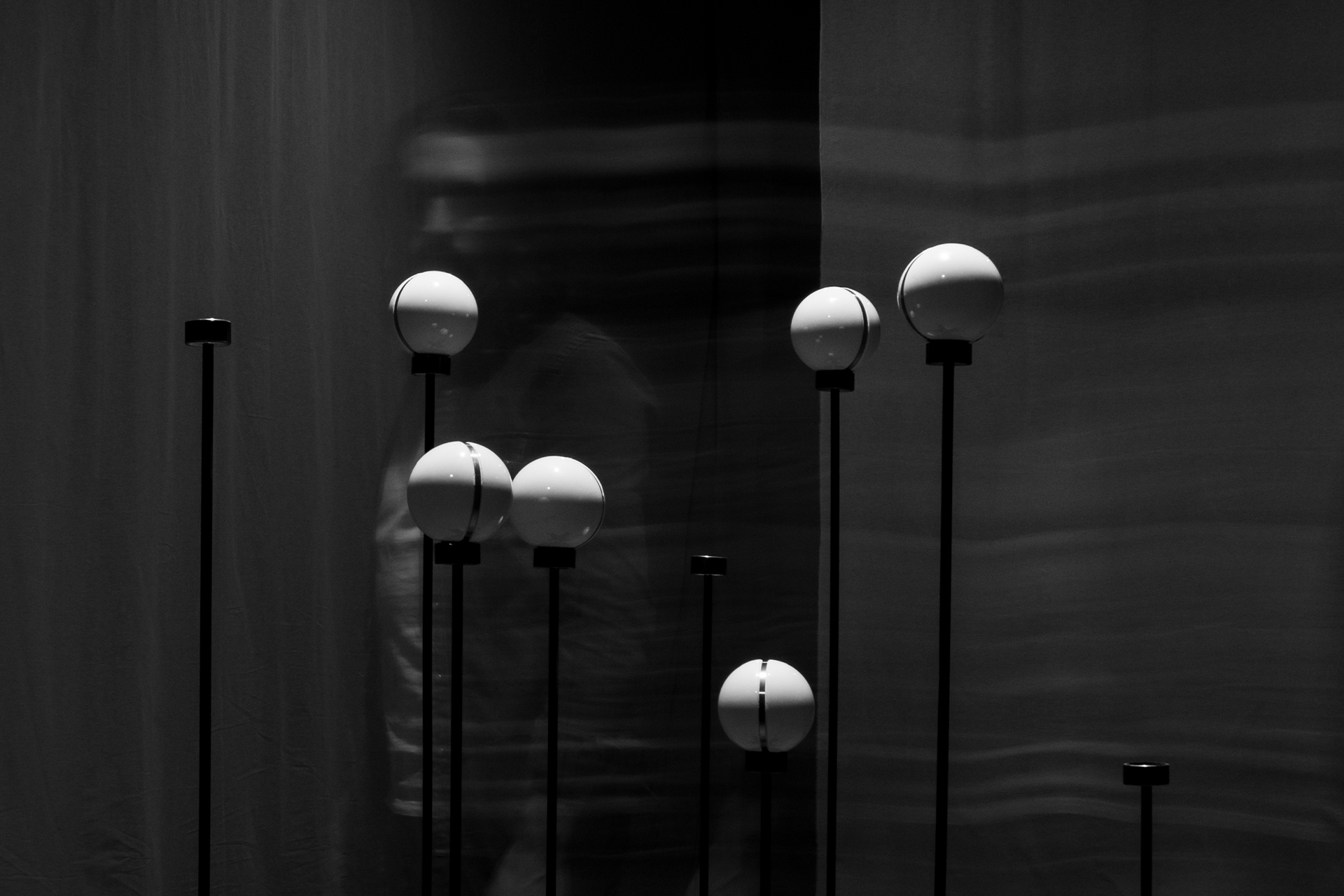 Between matter and the intangible
Surrounded by things, we do interact on a daily basis with a multitude of them. They are a result of our needs and at the same time proof of cultural existence. These objects are – sometimes more, sometimes less – of importance to us. They evoke memories or induce emotions. With these considerations the doctrine of material culture describes the object as an "extension of oneself", an "active" and "communicating counterpart" or as an "identity-shaping semaphore".
Memoria is a multi-sensory and participatory installation made of fragile porcelain-spheres, which contextualize the transcendence potential of objects and at the same time, create a space of intimacy. Within the spheres the ephemerality of thoughts and emotions of an individual is being manifested. This happens through a ritualized process, where the participants are invited to reflect on their own thoughts, to shape them and to transfer them onto a sphere.
In the center of the room thirty vertical rods form a structure, on which, interspersedly, a palm-sized sphere is resting. If one decides to become part of the installation, one can experience a moment of meditative reflection at the back of the room, which is separated by a curtain. Surrounded by ambient music, one will interact here with the object for the first time. One can pick up a sphere and feel how the cold material is slowly adopting to one's body temperature. Once a thought, a feeling or an emotion is formulated, which is supposed to be transferred onto the object, the participant has the opportunity to write it down. The paper will be folded and entrusted into the sphere. Through the contact with water the paper dissolves and the thought returns into its former formless, immaterial shape. The porcelain sphere will be sealed and placed on one of the rods.
During the exhibition an analog thought-network grows. The spheres assemble a collection of externalized thoughts left behind, which refer to the immaterial process of "ensoulment of objects".
Vernissage


19.10.2019, 19.00 h
Exhibition


20.10.2019 – 17.01.2020