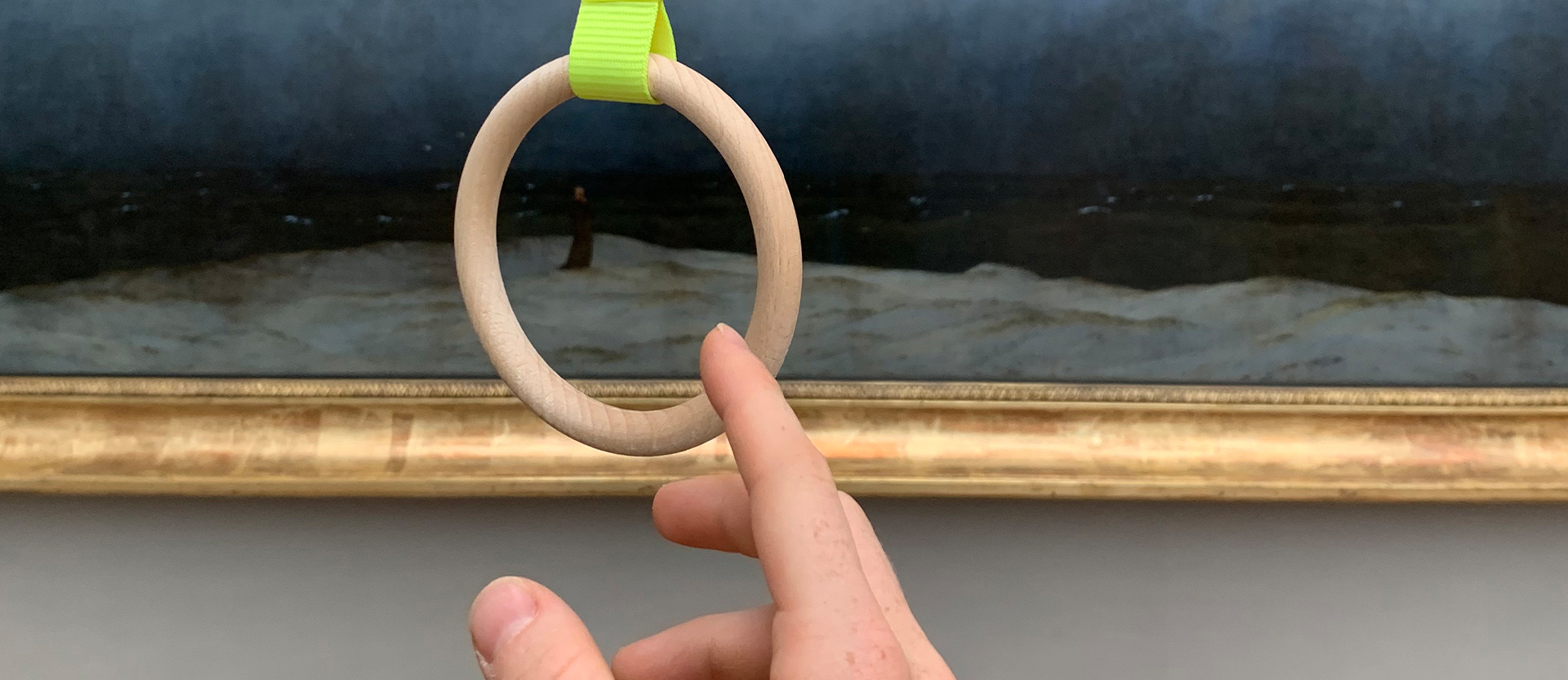 One on One | Eins zu Eins
ABOUT THE MUSEUM – Interactive distance-conversations about art, the museum and the pandemic.
After the first lockdown in 2020, the SMB reinstated their arts education and pedagogic activities in museums, with a new and safe program. The exploratory development for new strategies of communication, providing a safe environment, was part of the summer program "Rauf auf die Insel" (Get Away to the (Museum) Island!). Short and creative interactions were invented to fit the new health and safety requirements, caused by the coronavirus pandemic.
Shown in the pictures are brief conversations with visitors since guided tours weren't allowed at that time. The participants were asked if the art evokes feelings and emotions, such as loneliness, solitude or isolation. Or in contrast, would the painting awake memories about the desire for freedom, hope and the longing for nature/ outdoor spaces. The viewer started to create a (new and different) connection with the painting and reflected their experience during the lockdown. Especially the 19th-century German Romantic landscapes by Casper David Friedrich allowed these conversation space for interpretation.
Dates


26.07.2020
02.08.2020
09.08.2020
Photography
Felix Hampel and
Manuel Ahnemüller