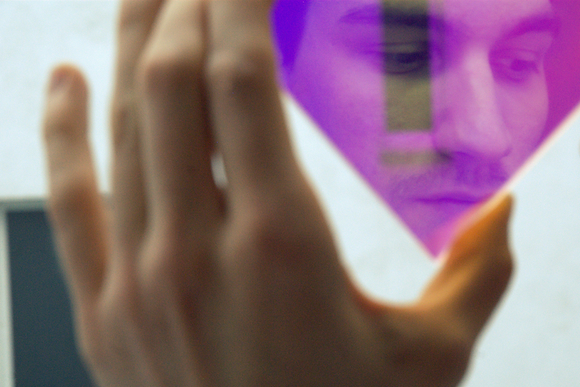 Manuel Ahnemüller ist Doktorand der HfG Offenbach und studierte in der Vergangenheit an der Universität der Künste Berlin, am Art Center College of Design in Los Angeles und an der OCAD University in Toronto. 2019 wurde ihm die künstlerische Auszeichnung zum Meisterschüler an der Universität der Künste Berlin verliehen.
Seine künstlerisch-/ gestalterischen Arbeits- und Entwurfsmethoden zeichnen ihn als einen experimentellen und prozessorientierten Form- und Materialanalytiker, aber vor allem als Gestalter von raumbezogenen Wahrnehmungskonzepten aus. In seinen Arbeiteten setzt sich Manuel verstärkt mit dem im-/ materiellen Kulturerbe und der Identität auseinander.
Berufserfahrung (Auswahl)
seit 2019 | Akademischer Mitarbeiter und Leitung für »Innovative Raumkonzepte«
Zentrum für Forschung und Transfer, Technische Hochschule Wildau
seit 2017 | Kunst- und Kulturvermittlung, mit Einsätzen im
– Museum für Europäische Kultur
– Ethnologischen Museum
– Museum für Asiatische Kunst
– Alte Nationalgalerie
– Altes Museum 
– Hamburger Bahnhof Museum für Gegenwart
Staatliche Museen zu Berlin, Preußischer Kulturbesitz
2014 – 2019 | Präventions-, Diversitäts- und Antidiskriminierungsarbeit,
Youthwork Team, Berliner Aids-Hilfe e.V.
2013 – 2018 | Tutor an der Universität der Künste Berlin, für die Lehrgebiete
– Fotografie, bei Erwin Müller
– Raumbezogenes Entwerfen und Ausstellungsgestaltung, bei Prof. Gerhard Diel und Prof. Gabi Schillig
– Grundlagen des Entwerfers, bei Prof. Ulrich Schwarz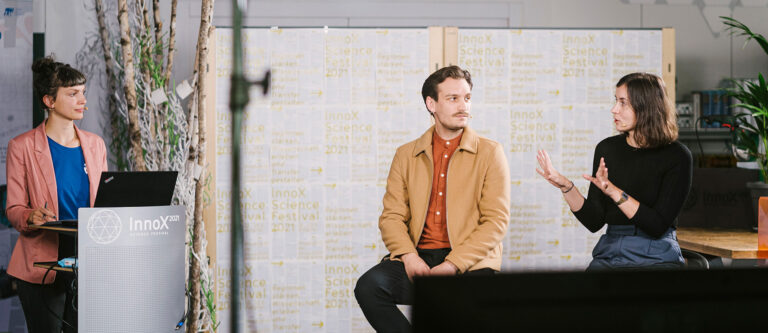 Akademische Ausbildung
seit 2022 | Doktorand im Bereich Kunst- und Medienwissenschaften
an der Hochschule für Gestaltung Offenbach
2012 – 2019 | Meisterschüler | Master of Arts | Bachelor of Arts
an der Universität der Künste Berlin
2007 – 2009 | »Staatlich geprüfter kaufmännischer Assistent für Datenverarbeitung«
Ludwig-Erhard-Schule, Neuwied
Internationale Aufenthalte
2017/18 | OCAD University, Toronto
2015/16 | Art Center College of Design, Los Angeles

2015 | Belarus – Bilateraler Austausch, Stiftung EVZ

2010/11 | Sprachreise durch Australien
Ausstellungen und Ergänzendes
2023 | »The Last Minutes Before Mars« auf dem FOG Festival der Triennale Mailand, Italien
2023 | Radio Beitrag: »Vater, Mutter, Gott: Das Göttliche und das Geschlecht« WDR Lebenszeichen
2023 | Redner: »Matters of Taste« auf dem Szenografie Kolloquium 2023 der DASA, Dortmund
2022/23 | Humboldting! – Künstlerische Leitung der Unit 3 + Ausstellung »Geschmackssachen«, Humboldt Forum Berlin
2022 | Künstlergespräch: »Light – a tool for the artistic work in two or three dimensions« Bauhaus-Universität Weimar
2022 | Radio Beitrag: »Der schönste Buddha – religiöse Kunst aus Asien im Berliner Humboldt-Forum« Deutschlandfunk

2021 | Redner: »Open Labs, Open Science?! Labs als offene Räume für Innovationen« InnoX Science Festivals
2021 | Beirat: »Besonderer Raum Bibliothek« 13. Wildauer Bibliothekssymposium
2021 | Künstlergespräch: »Cover / Uncover Identity« Hochschule Düsseldorf

seit 2020 | Archivierung und Digitalisierung einer »Plastiktüten« Sammlung

2019/20 | »Memoria« ausgestellt in der TURBA Gallery, Hannover

2019 | Künstlergespräch: »Crossing the border« Tagung zur Kunstvermittlung, Universität Paderborn
2019 | »Digital Masks« publiziert in Wenn und Aber
2019 | Mitgründer der »Design for Future« Initiative 
2019 – 2014 | Stipendium – Friedrich-Ebert Stiftung
2017 | »Totaltheater« ausgestellt bei Bidirektionale Schnittstellen, Galerie M, Marzahn
2015 | Mitgründer »Kulturinitiative der FES«, Friedrich-Ebert Stiftung, Bonn

2014 | »No limits« ausgestellt bei Berlin Unlimited, ZK/U Berlin
ehemals stud. Vertretung der Zulassungskommission und Fachschaftsrat Mitglied an der Fakultät Gestaltung, Universität der Künste Berlin
Wissens- und Interessensgebiete
Visuelle Kommunikation, Ausstellungsgestaltung/ Bühnenbildner, Konzept Development,
Rapid Prototyping & Materials, Projekt Management, (Experimentelle) Photographie, Keramik
Manuel Ahnemüller is a doctoral student at the University of Art and Design Offenbach and previously studied at the University of Arts Berlin, at the Art Center College of Design in Los Angeles and at the OCAD University in Toronto. In 2019 he was honored with the highest artistic distinction, the Meisterschüler at the University of the Arts Berlin.
His artistic-/ design process is characterized by an experimental form analysis. Manuels work focuses on the themes of identity, interaction and cultural heritage, which can be experienced through spatial transformations.
Professional Experience (selection)
since 2019 | Academic Associate and Head of »Innovation of Spatial Concepts«
at the Technical University of Applied Sciences Wildau
since 2017 | Education, Impartation and Outreach
– Museum for European Cultures
– Ethnological Museum
– Museum of Asian Art
– Alte Nationalgalerie, 19th century sculptures and paintings
– Altes Museum, Roman and Greek Classical Antiquities
– Hamburger Bahnhof, Museum for contemporary art
at the Berlin State Museums, Prussian Cultural Heritage Foundation
2014 – 2019 | Anti-discrimination, Diversity, and Prevention
at the Youthwork Team, Berlin AIDS Help
2013 – 2018 | Student Assistant at the University of Arts Berlin, for 
– Photography, Erwin Müller
– Spatial and Exhibition Design, Prof. Gerhard Diel and Prof. Gabi Schillig
– Design Fundamentals, Prof. Ulrich Schwarz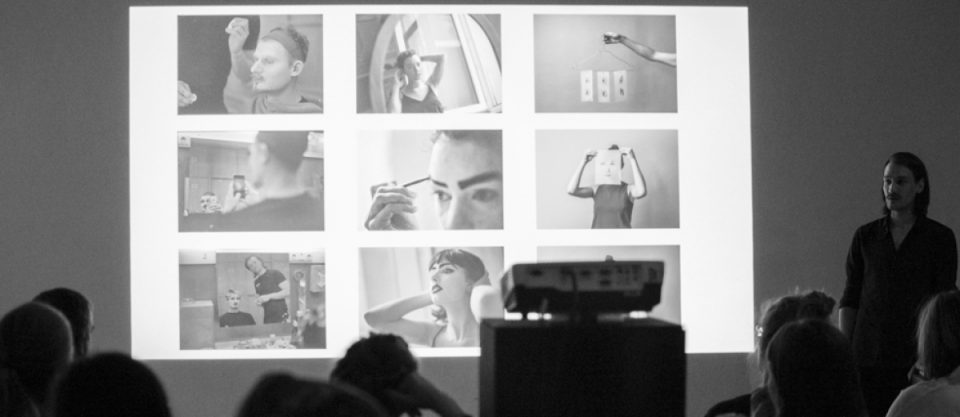 Academic Education
since 2022 | ​Doctoral studies in Art and Media Studies
at the University of Art and Design Offenbach
2012 – 2019 | Meisterschüler | Master of Arts | Bachelor of Arts
at the University of Arts Berlin 
2007 – 2009 | State certified commercial management assistant in data processing  
at the Ludwig-Erhard-Schule, Neuwied
International Residencies
2017/18 | OCAD University, Toronto
2015/16 | Art Center College of Design, Los Angeles

2015 | Belarus – Bilateral Exchange, EVZ Foundation

2010/11 | Language travel and working in Australia
Exhibitions and Complements
2023 | »The Last Minutes Before Mars« at the FOG Festival, Triennale Milano, Italy

2023 | Radio report: »Father, Mother, God: The Divine and Gender« WDR Lebenszeichen

2023 | Speaker: »Matters of Taste« at the Scenography colloquium 2023 of the DASA, Dortmund
2022/23 | Humboldting! – Artistic Director of the Unit 3 + Exhibition »Matters of Taste«, Humboldt Forum Berlin
2022 | Artist Talk: »Light – a tool for the artistic work in two or three dimensions« Bauhaus-University Weimar
2022 | Radio report: »The most beautiful Buddha – religious art from Asia in the Humboldt Forum in Berlin« Deutschlandfunk

2021 | Speaker: »Open Labs, Open Science?! Labs as open spaces for innovation« InnoX Science Festivals
2021 | Counselor: »Exceptionally Spaces, Library« 13. Wildauer Library Symposium
2021 | Artist Talk: »Cover / Uncover Identity« University of Applied Sciences Düsseldorf

since 2020 | Archiving and Digitalization of a »Plastic bag« Collection

2019/20 | »Memoria« exhibited at TURBA Gallery, Hannover

2019 | Artist Talk: »Crossing the border« Congress of Art Education and Outreach, University Paderborn
2019 | »Digital Masks« published in Wenn und Aber
2019 | Co-Founder »Design for Future« Initiative 
2019 – 2014 | Scholarship – Friedrich-Ebert-Foundation
2017 | »Totaltheater« exhibited at Bidirektionale Schnittstellen, Galerie M, Marzahn
2015 | Co-founder »Culture Initiative of the FES«, Friedrich-Ebert-Foundation, Bonn

2014 | »No limits« exhibited at Berlin Unlimited, ZK/U Berlin
formerly Member of the admission committee and the student association
at the College of Architecture, Media and Design, University of Arts Berlin
Fields of Knowledge
Visual Communication, Exhibition-/ Stage Design, Concept Development,
Rapid Prototyping & Materials, Project Management, (Experimental) Photography, Ceramics